These ponderings originally appeared one per day via MailChimp. 
This weekly version keeps them in one place for people who missed the daily postings.
If you would like to sign up to get them daily, you can do so by
filling out the Mailing List Form HERE.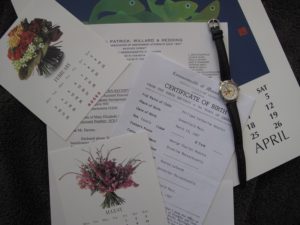 Time-ing
In the third act of the amazing play, Our Town, by Thornton Wilder,
the character of Emily Webb
is brought face to face with how little attention
any of us pay to the moment
and she asks the Stage Manager,
"Do any human beings ever realize life while they live it?
Every, every minute?"
And the Stage Manager responds,
"Well, saints and poets…they do, some."
If you could go back and pay (more) attention to
one moment or one event in your life,
which moment would it be?

Mums and Memories
Writing yesterday's post got me in a memory-mood
and I realized that I was missing
one of my personal September traditions.
One of the farm stands in Western Massachusetts
was famous for its mums – huge glorious plants –
which were sold starting in mid-September.
My maternal grandfather
(William Frederick Norcross —
the grandfather who fought in the trenches in WWI)
loved chrysanthemums more than any other flower going,
so September was the month when I would choose
a mum and take it to my grandparents' grave in Athol.
I would plant it and reminisce aloud with them while I worked.
Spring and summer were for my grandmother:
an ever-changing display
of daffodils, tulips, daylilies, and geraniums.
Autumn was for Gramp: always always always mums.
Are there traditions that you have had to relinquish
(for a time or forever)?
Today may be a good day to remember…and smile.
Silence
There is a silence that is wisdom
and there is a silence that is collusion.
Knowing which we are practicing
often requires brutal self-honesty.
Tilting
Today is the autumnal equinox…
according to the various websites,
it occurs at 10:21 am [EDT].
Today we tilt from longer daylight
to longer moonlight –
dreams rise in spiritual importance.
I send this blessing on the fulcrum: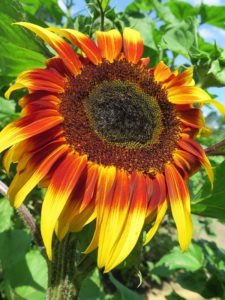 I call upon the nine gifts of autumn
to gather me into this day:
balance of equinox,
relinquishment of control,
release of self,
trust of emptying,
compassion of generosity,
enfolding of peace,
promise of seed,
strength of roots,
renewal of darkness.
Nine gifts to encompass me
as I am nourished into maturity.
[This is one of the eight blessings for the quarter and cross-quarter days of the Celtic Year
as found in my blessings booklet. They are available in my Etsy shop at a special two-for price through the beginning of Advent. They make a lovely Christmas gift for a good friend.]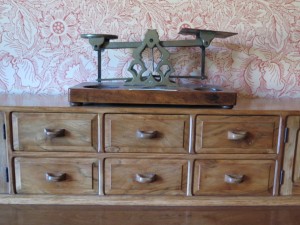 Stereotyping
I am in Pensacola, Florida – don't ask!
Earlier today, waiting at a stop light,
we were behind a well-used pick-up truck
covered in bumper stickers.
You know what I am going to say, right?
Wrong.
Among a substantial number of others were:
'Meat is Murder',
PFLAG,
and 'Obama 2012'
So, I am sitting here with my stereotype
of any driver of a pick-up truck in Florida
shattered.
[Note to Self: Pay attention!
Important lesson heading into the election.
Stereotypes are no better when you have them
than when Donald Trump does.]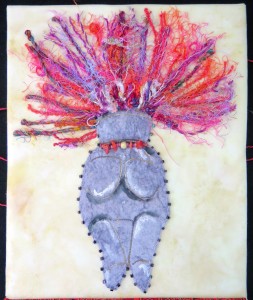 Never say Never
I was reading a sermon by a colleague yesterday
and she reminded me of the words of
author Mary Ann Evans
(who wrote under the name George Eliot):
"It's never too late to be
what you might have been."
Relative-ity
We are celebrating four September birthdays this week:
my son-in-law's 30th,
my sister's 55th,
my sister-in-law's 60th,
and my 65th.
As I wrote when reflecting on this upcoming birthday last year,
Age is relative. An 'old' church in New England is 350 years old.
An 'old' church in Iowa is 175 years old.
An 'old' church in Colorado is 100 years old.
An 'old' church in Scotland or England is 900 years old.
This puts our own age in proper perspective.
[If you would like to read the whole post, you can find it HERE.]
Text © 2016, Andrea La Sonde Anastos
Photos © 2015, 2016 Immram Chara, LLC