These ponderings originally appeared one per day via MailChimp. 
This weekly version keeps them in one place for people who missed the daily postings.
If you would like to sign up to get them daily, you can do so by
filling out the Mailing List Form HERE.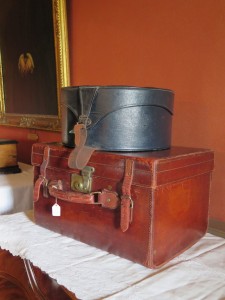 Resistance (un)Training
We are in the mountains
for my husband's reading and study week.
After making detailed lists
and then packing well ahead of time
so I wouldn't forget anything,
I have (in fact) forgotten at least a half dozen things…
every one of them written on the list
that is sitting at the top of my suitcase
(so I will – presumably – remember
to pack everything when I leave).
I'm guessing I will be just about as successful
going as I was coming.
This method of preparing for travel isn't working,
but I resist giving up the patterns of a lifetime.
Why is that?

Memorable
Coming into town, we were riding on
the Gerald Ford Memorial Highway.
Later today, we will go visit an old friend:
the Betty Ford Alpine Garden.
Which got me to thinking about
memorial anythings:
events, conferences, hospital wings, gardens,
parks, tournaments, roads, stone circles.
If you can imagine it, do it, see it, talk about it,
there is probably one
named for someone somewhere.
SO:
If it could be anything in the world,
what do you most want to have named
for you when you are no longer physically here?
What would most perfectly reflect
your personality? your values? your vision?
your aspiration? your vocation?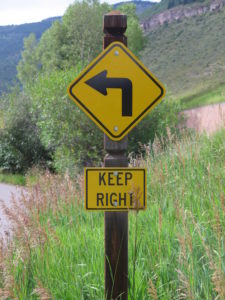 Direction(less)
There are some days when
this seems to be
the clearest instructions
life can offer.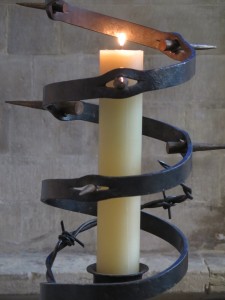 Spontaneous Disruption
Aging is a never-ending adventure…
in my earliest years,
aging meant learning new skills and
a steady progression of opening doors
to a wider and wider world.
As I passed 60,
aging has meant letting go
of some of the things I have long
taken for granted.
Today, it was everyday, ordinary movement.
I woke feeling a little stiff,
got into the car to drive to a walking trail,
got out of the car 10 minutes later and could barely move.
Now, I cannot sit, cannot bend,
cannot lie down on a normal bed without pain.
So, not knowing what tomorrow will bring,
this is a warning that there may be
no post for Friday.

Attitude
Having as much time as I did yesterday
to think about releasing expectations
(of time away, of my own body),
I recalled some words of Amantine-Lucile-Aurore Dupin
(who is more commonly known to the world of literature
as George Sand).
Over the years, they have offered apt wisdom
for many situations.
Know how to give without hesitation–
how to lose without regret,
how to acquire without meanness.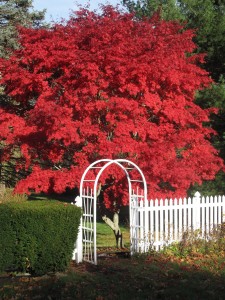 Holy Witness
Almost two years ago, I wrote:
"In this season of gathering,
of harvesting the bounty of the fields
and the bounty of the heart,
we are invited to recognize
the infinite abundance of miracle that enfolds us.
It is all holy.
Every last atom of creation is holy,
permeated with the sacred essence of G-d's own being.
As people of the autumn quarter,
we are called to witness on behalf of wholeness.
We are called to affirm that
we cannot separate the sacred from the mundane
because there is no mundane."
[You can read the whole post and its accompanying guided meditation HERE.]
Life-Giving
When we say we would give up our life for
our child, our spouse, our friend, our parent,
our country, our G-d,
do we only mean that we are
willing to die for those people or entities?
Or do we mean we would actually
give up our current life(style):
our privilege, our wealth, our comfort,
our status, our goals, our approval rating,
our ego, our pride, or our success
so that their lives might be more abundant?
So, what's stopping us?
Text © 2016, Andrea La Sonde Anastos
Photos © 2015, 2016 Immram Chara, LLC