These ponderings originally appeared one per day via MailChimp. 
This weekly version keeps them in one place for people who missed the daily postings.
If you would like to sign up to get them daily, you can do so by
filling out the Mailing List Form HERE.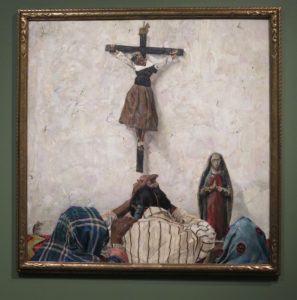 (Un) Stoppable
As with preaching
(when my sermons were never about 'other people',
but always about my own deep wrestling),
so it is with writing a daily post:
I find myself offering what I need to hear.
Today, it is the words of Elizabeth Gilbert
from her book Big Magic.
Around the age of fifteen,
I somehow figured out that my fear has no variety to it,
no depth, no substance, no texture.
I noticed that my fear never changed, never delighted,
never offered a surprise twist or an unexpected ending.
My fear was a song with only one note – only one word, actually –
and that word was "STOP!"
My fear had never had anything more interesting or subtle
to offer than that one emphatic word,
repeated at full volume on an endless loop:
"STOP, STOP, STOP, STOP!"
So speaking about choosing (see: yesterday's post),
I propose we lend one another the courage to stop stopping,
to stop being paralyzed by fear,
to stop being silenced,
to stop accepting hate speech as normative,
to stop thinking that someone else will fix "it" (whatever it is).
Let's start engaging for all we are worth
because there is no "them" to live for us –
we are the only people who can stand at the barricades
on behalf of justice, and mercy, and hope.
[The photo is Walter Ufer's painting, Hunger, from the Denver Art Museum.]

Direction(less)
As we breathe our way (deep breath!)
through the two major political Conventions
(this week and next),
I turn once again to Yogi Berra
who seems to have captured our
current national state of (un)clarity.
So:
You've got to be very careful
if you don't know where you are going,
because you might not get there.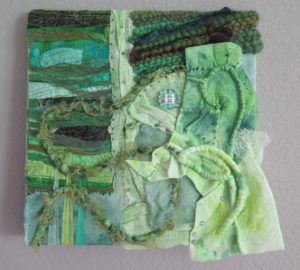 Helping
So many of us feel helpless and paralyzed
in the face of all that is wrong in the world;
poverty, violence, starvation, homelessness,
injustice, fear, prejudice
(the list is virtually endless).
We cannot fix everything no matter how hard we try.
JRR Tolkein reminded us to breathe
and to stay present.
He wrote,
It is not our part to master all the tides of the world,
but to do what is in us for the succour of those years
wherein we are set,
uprooting the evil in the fields that we know,
so that those who live after may have clean earth to till.
What weather they shall have is not ours to know.
(The Return of the King)
Keep breathing, dear ones.
(Slightly More) Fruitful
Tolkein got me thinking:
This has been a rough year for gardeners
(at least here in Colorado)…
I do not have a brown thumb by any stretch,
but I have had two basil plants, two different mints,
an entire pot of pansies, all my verbena,
and over half my petunias wither and die.
Which has catapulted me into a reflective mood
about inner growing seasons –
the good ones and the less good.
If I were a tree,
I suspect this would be a year with
a pretty narrow growth ring.
And I have been letting myself be content with that,
attributing it, in part, to the hostility and anger and crisis
that are imprinting the world at the moment.
However, unlike a tree, I have agency.
I have options. I can change things.
I can surround myself with sane, centered and humorous friends.
I can remove myself (at least sometimes) from poisonous atmospheres
and rest in places of natural beauty, moisture, quiet, and positive energy…
This may not be a time of fulsome growth even with that,
but a difficult year also doesn't mean
that I need to wither and die without even protesting.
So, on behalf of my petunias (that they may not have died in vain),
I am protesting from here on out.
(Inner) Tsunamis
This morning I reconnected with a post I wrote last year –
while we were preparing for sabbatical –
about the process of journeying into transformation.
Given the parlous state of the world,
it is pretty obvious
that we are entering (or are well into)
a massive global transformation.
Last year I observed,
Most of us want to be transformed,
but slowly and only in the direction that looks
wisest or most appealing to us.
Which is kind of not really transformation.
Speaking personally,
I think I need to stop using all my energy
to resist being changed.
I'm going to be changed whether I want to be or not.
Instead, I am going (to try) to trust that I have enough
inner buoyancy to ride the tsunami.
[If you would like to read more about this, the whole post is HERE ]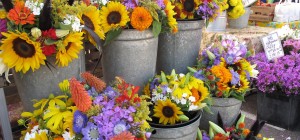 Knowing (or Not)
Personally, I need a little humor
(And beauty and light and clean air)
in my life at the moment.
Will Rogers never fails to amuse.
Given what we just experienced
of a political convention
(even those of us who kept our heads down
and tried not to read even the headlines – )
these words seemed apt:
It isn't what we don't know that gives us trouble,
it's what we know that ain't so.
Blessings Be
I really really really need some 'up-beat' in my life.
If you are living in the same reality I am,
I suspect you do, too.
This was my Facebook post mid-April
(slightly updated for a different season).
I need the reminder and I think it bears repeating:
I awoke today to beauty and abundance and glory.
I awoke with fresh air to breathe.
I awoke with clean water to drink.
I awoke to sun rising to pour over my tomato plant
and my pots of herbs.
I awoke beside a beloved companion.
I awoke with a roof over my head and clothes to wear.
I awoke with the smell of coffee brewing.
I awoke still attached to the earth by gravity.
I awoke to more rabbits than I really want eating my daylilies
and to magpies and robins
and one hawk on the telephone pole outside my bedroom window.
It is easy to take all of this for granted.
To hit the ground running, feeling already frantic at all that needs doing.
Let's not.
Let's pause long enough to fill up and spill over with gratitude.
The day is just so much better when our hearts are gentle.
Text © 2016, Andrea La Sonde Anastos
Photos © 2015, 2016 Immram Chara, LLC