These ponderings originally appeared one per day via MailChimp. 
This weekly version keeps them in one place for people who missed the daily postings.
If you would like to sign up to get them daily, contact me HERE.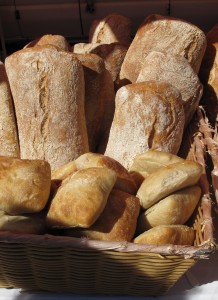 (In)Security
I am resonating these days with the Habaru people crossing the Sinai out of slavery in Egypt, toward a land they were not going to enter for another 40 years.
If you've read the story, you know that they were somewhat less than gracious about (among a raft of other things), the manna G-d rained on them every morning. They were especially ungracious about being unable to store enough of it to feel secure.
Writing a daily post turns out to be a lot like that.
I can't store them up. I can't get far enough ahead to feel secure.
Every day is about trusting that something will appear…and then trusting what does appear even if it feels like 'not enough'.
Note to Self: Reread Helen Keller's quote about security (13 May 2016).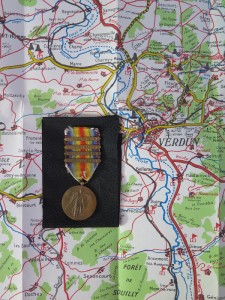 Memorial Day
Waken my spirit
with the drum of alert:
pulse of life,
pulse of awareness,
pulse of warning,
gather my feeling, my knowing, my yearning,
into the holy tempo of hope.
Rouse my heart to attention
so that my words and deeds
may be a clarion,
proclaiming and embodying the Peace
in which all that was and is and is to be
resonates in perfect harmony.
Let it be so.
[The photo is my grandfather's WWI medal from the Somme. He survived the war.]
(Not) Thinking
The other day I found myself expressing a conviction about something (which will remain unidentified for the purposes of this post) for the third or fourth (or, more likely, forty-third) time.
Into my memory popped the words of Henry James,
'A great many people think they are thinking when they are really rearranging their prejudices.'
I think it may be a message.
Relinquishing
Are you prepared to give up your life?
I was speaking to someone very dear to me today who commented on how much money the folks in Silicon Valley are pouring into cryonics with the hope of living forever…which this beloved person indicated all of us would want, if asked.
I don't think we should go there.
I love living as much as anyone out there, but it seems to me that I need to be willing to share, that participating consciously and graciously in the flow of the universe means stepping aside to make room for new life, new ideas, and a new pattern is the most precious gift I have to offer.
[If you would like to explore this further, try HERE.]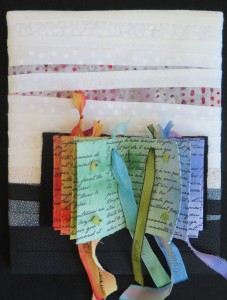 Value-able
All the world needs to do
to discern our true values
is to examine our date book
and our checkbook.
Priceless
One year ago today, I was standing in the Hunterian Museum in Glasgow looking at the last two Turtleposts in the world.
They were part of the ceremonial culture of the Torres Strait Islanders.
What is it that makes some unique items precious enough to be housed in a world-renowned museum and other (equally unique) items only worth discarding in a dump?
What do we cherish? What do we throw away?
What has meaning and what doesn't?
How do we – how do you – make the decision?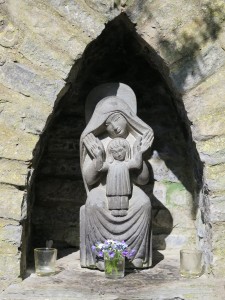 Whole(ding)
We are all vessels
capable of holding
a stray universe
looking for a home.
Text © 2016, Andrea La Sonde Anastos
Photos ©  2015, 2016 Immram Chara, LLC