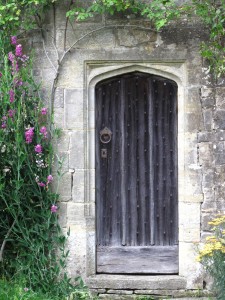 We stand on the cusp of a new year.
I don't know about you, but I am getting tired of new years that look just like the old year(s) except more so.
Maybe it is time to ask some hard, life-challenging questions. For instance:
Am I content to keep re-enacting past behaviors and relationship patterns? Or would I like something to actually change?
Am I ready to mindlessly re-up the comforting illusions that (comfortable or not) keep me imprisoned? Or am I willing to face into a truth that may yank the rug out from under me?
Am I planning to repeat or re-repeat or re-re-repeat annual resolutions that go nowhere? Or am I ready to manifest the (deeper, wiser, more compassionate) person I know I have been created to be?
Am I going to settle on goals that keep me safely within my comfort zone? Or am I willing to risk big mistakes that can teach me big lessons?
Am I willing to sacrifice who I am for who I can become?
My husband and I just saw Mockingjay Part 2, the final movie in the Hunger Games series. It is not the best movie I have ever seen. It is more violent than I would normally choose. And it spoke straight into that place in my soul that was pleading with me to reach for something more.
Years ago I resisted reading the books (The Hunger Games, Catching Fire, and Mockingjay) – why did I need a story about a dystopian universe? The one I live in is dystopian enough. Eventually, I did read them; I felt compelled by something I cannot name even now. Today, as I write this, I think I can finally answer that question about why: I needed the story then and I need it now because I (most of us, in fact) will not undergo transformational change until the pain of staying where I/we am/are is worse than the fear (or pain) of moving forward. And, at the time, the pain of the same old-same old wasn't quite bad enough to make the transition worth it.
The world has slid further into dystopia since 2008. The economy may (or may not, depending on who you ask) be recovering, but old patterns of behavior and relationship between neighbors and between nations are only getting 'more so'. The fear-driven fundamentalist retrenchment is being fueled by ever shriller rhetoric and more violent acts. We are spinning, wobbling dangerously close to out-of-control.
William Butler Yeats, in the aftermath of World War I (1919), wrote the poem, "The Second Coming". The first stanza is enough to stop your breath in your lungs: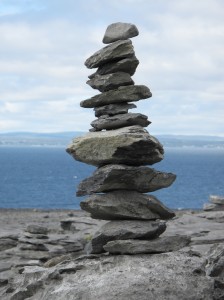 Turning and turning in the widening gyre
The falcon cannot hear the falconer;
Things fall apart; the centre cannot hold;
Mere anarchy is loosed upon the world,
The blood-dimmed tide is loosed, and everywhere
The ceremony of innocence is drowned;
The best lack all conviction, while the worst
Are full of passionate intensity.
We can continue to spin. Or we can realize that we each have a center that is strong enough to hold. We each have a still point in which all wholeness is incarnate. I can choose to turn my eyes from the dizzying, sickening deluge of images and words and fears that want to claim my attention and distract me from any hope or peace, that drag me off the clear, clean axis of that perfect stillness.
I can choose what I will see, what I will listen to, what I will believe, what I will value. I cannot change the world. I cannot even change you. But if I stop spinning, and thrashing, and flailing, you may be able to get close enough to sit with me and have a conversation. And our quiet conviction, our willingness to listen to each other and to the falconer, our simple presence may give others permission to pause, too. Perhaps join us. Perhaps just breathe a full deep breath, think a coherent thought, feel safe.
For me, the pain of not changing has reached the tipping point. For me, the new year cannot be a repeat of the last year or the last decade. Fine-tuning my ability to adapt to anarchy and to keep my head above the blood-dimmed tide is no longer acceptable for me. This year is about facing into my willingness to be helpless when risk is too scary, about admitting that I have chosen that in the past and I can un-choose it going forward. This year is about reclaiming the vision that the kin-dom of G-d begins with me living with more freedom and love – knowing that it is going to land me in a whole new reality. This year is about redefining the rules of engagement to take (my) hurt feelings off the table, and put curiosity and laughter back on it.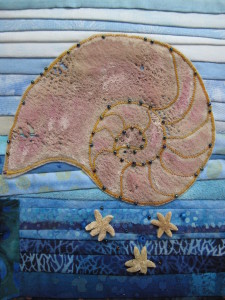 I'm not going to be perfect at it. That's okay. What isn't okay for me is doing my year again the way that didn't work the last time. I look to those of you who made this choice years ago, took this step, took this risk, stepped way out of the familiar comfort, to challenge me when you see me slipping back. I look to you to throw me a lifeline (or a joke that helps me take myself lightly enough to float). I look to you to be my Mockingjay and remind me that the only enemy is my own fear.
May it be so.
–Andrea
Text © 2015, Andrea La Sonde Anastos
Photos © 2011, 2014, 2015 Immram Chara, LLC
NOTE: If you would like some note cards for this time of new beginnings  – perhaps to send messages of hope – I have created a set of six angels which is available in the Etsy shop.
You may also want to check out my Facebook page (Immram Chara) where I post a very brief message almost every day.