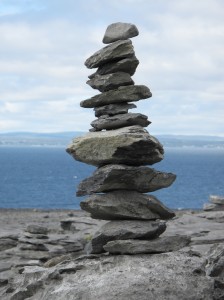 In light of the events of the past week (month, year, decade, century), I find myself trying to balance between a self-protective human instinct and a deeply held higher value. It is, perhaps, natural to barricade ourselves and our children in the safest place we can find, close our eyes, put our fingers in our ears, and start chanting "la-la-la-la-la" to keep the monsters at bay (or, at least, not to see and hear them when they knock on the front door.)
I am hearing the vocal equivalent of pulling up the drawbridge in headlines across the globe. Walls are going up; moats are being stocked with piranha; rhetoric has become sharp enough to impale oneself upon.
This will not be a long post. Other, far more poetic and articulate and wise souls are already saying all the things that need to be said about this issue. But I'm not sure that it is a bad thing for more of us to keep repeating that wisdom. If it does nothing else, it allows us to hear in our own voices that we have alternatives to the piranha-stocking.
Barricades make some sense when there is a saber-tooth tiger at the mouth of the cave. Climbing a tree or a cliff and hauling the kids up behind you is a reasonable solution when a woolly mammoth is looming near. The bottom line is that living organisms have an inbred passion to protect the genetic pool. Survival is the most basic of basic instincts.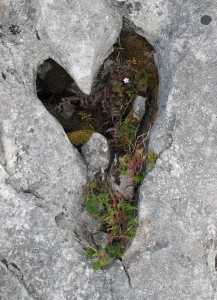 But life is more than survival, more than merely protecting my personal set of genes. And what study after study after study across many disciplines have shown is that co-operation is the means by which good things happen. It is simply a fact that we are stronger, wiser, happier, healthier, more creative, more successful and more loving when we exchange ideas and dreams than we are when we hoard those things for ourselves (or our clan or tribe or, yes, state or nation or race or continent.)
In fact, the best things happen when we bump our ideas and thoughts (and genes) up against those of people very unlike ourselves. It has even been suggested that there are some things we will never be able to accomplish unless we all work together. I happen to believe that – just in case you want to know my bias going in.
I would like to propose something that may be just the tiniest bit out on a limb. I would like to propose that this week (and maybe next week, too) we each choose someone who makes us a little nervous, or who voted for someone we think is certifiably insane, or who drives a great honking SUV (or one of those elitist prissy Priui), or who is a devout Catholic (Athiest/Orthodox Jew/Sikh/LDS/evangelical/
fundamentalist/UU/Muslim/Hindu/Buddhist) and ask them how they feel about something that matters to you. And then listen to their answer. Ask them what they would do about terrorism. And listen. And ask how they would make that work. And listen. And ask if they are afraid. And of who. And why. And listen to the answer.
And thank them. And smile. Sincerely smile.
And then do it with someone else.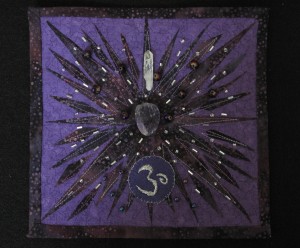 Because it is time we started talking to one another instead of blaming one another. It is time we realize we have nothing to fear and everything to gain by facing the monsters together – whether those are monsters of anger or violence or prejudice or intolerance or misunderstanding or past grudges.
Samhain strips us down to the bones, but it doesn't strip us out of context. We are interwoven, bound inextricably with the whole universe. We. Cannot. Do. It. Alone.
We will learn to love together or we will surely die by the sword together. I know which I would prefer.
I leave you with the words of one who lived ahimsa (non-violence) his whole life:
"Having flung aside the sword,
there is nothing except the cup of love
which I can offer to those who oppose me."
Mohandas Gandhi, the Mahatma
–Andrea
Text © 2015, Andrea La Sonde Anastos
Photos © 2012, Immram Chara, LLC
NOTE: If you need some note cards for this time – to send messages of hope – I have created a set of six angels which is available in the Etsy shop.