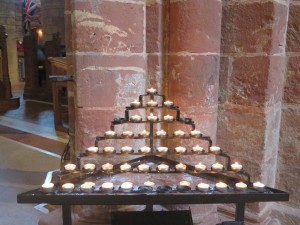 On New Year's Eve 1972, I stood under the Arc de Triomphe near France's Tomb of the Unknown Soldier and looked down the Champs Elysees in breathless wonder. I was alone in a city meant for lovers, but all I was aware of (besides the cold) was the light. Every tree along the Champs Elysees had been strung with tiny gold foil strips that tossed and shimmered and glittered in the glow of the streetlights — a river of glory. It was beyond magical. It is an image of beauty and joy that I will take with me to my dying day.
Paris is not a city of joy and light this week. It is a city mourning, in lock down.
It has been a challenging week, a challenging month, a challenging year/decade/start to the century. I don't know if what we are facing in this 21st century is worse than the Black Death that swept Europe in the 14th century when an estimated 75 – 200 million people perished, when Europe lost between 30% and 60% of its entire population. Or worse than the Influenza Pandemic of 1918 which killed more people than the Great War which preceded it (estimates vary from 20 – 40 million worldwide). Or worse than the Holocaust in which 11 million people – both Jews and non-Jews (especially targeted were the Romany, gays and lesbians, and religious orders) – were exterminated, executed, or died of disease and starvation in concentration camps. Or worse than the World War that was fought around that Holocaust in which another 40 – 74 million civilians and soldiers died.
Many of those who speak to me say that what is so frightening is that terrorist attacks are so senseless, so irrational, so unpredictable. Yes, indeed: terrorism and war are every bit as senseless and unpredictable as any other disease. And what drives them is not reason, but emotion, which – by definition – makes them irrational.
As I move more deeply into using images in my fiber art, it seems harder to find words in these situations. Where I once felt sure of my ability to inspire or comfort, I now struggle. I didn't post yesterday as the news continued to arrive from Paris…because I could find no words. But there is a story that I would like to share in this moment.
Madeleine L'Engle writes in one of her books about a time when her granddaughter was hit by a car on her way home from school. In those first hours when no one was sure whether she would live, Madeleine prayed – steadily, through tears sometimes. She clung to her routine of praying the evening office, repeating age-old words. And when the silence was too empty, she started in again, filling it with the hopes of centuries.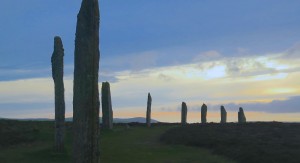 The purpose of the prayer wasn't to fix anything. It wasn't even to change the outcome (which eventually came right after a long long period of healing and rehabilitation). The purpose of the prayer was to align herself again with the loving power of creation, what she (and I) call the love of G-d. Its purpose was to remind her of the wonder and miracle of life – even in the face of possible death. It was to affirm what she knew to be true: that love is stronger than fear.
There is no corner of the world that is immune to the disease that is sweeping across it – any more than there were 'safe' neighborhoods in Europe during the Black Death, or safety anywhere in the inhabited world during the Influenza Pandemic. As our access to every corner of the globe becomes easier, there will be less safety, not more.
Schoolrooms are not safe any more, nor are restaurants, nor are concert halls, nor are street corners or front porches or mosques or stores or hospitals.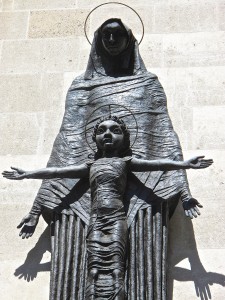 We have a choice: we can allow fear to define us. We can put our energy into anger, retribution, prejudice, war, vengeance, and hatred. We can retrench, hunker down, build bunkers, retreat into isolation and judgment, and call on G-d to destroy whoever is deemed the enemy. Or we can steadfastly align ourselves with love and wonder and joy and hope and peace. We can remember the shape of the world we want to leave to the future and we can put our energy there. We can realize that disease (whether that is terrorism or the bubonic plague) is irrational and unpredictable…and we can, therefore, choose to live our one, wild, amazing life defined by the values we hold most dear. And when we begin to doubt or drown in anxiety, we can call on memories and blessings and grace and tenderness that has nurtured and sustained others before us, and we can recommit to holiness.
We can choose the path of St Fancis:
Lord, make me an instrument of your peace;
where there is hatred, let me sow love;
where there is injury, pardon;
where there is doubt, faith;
where there is despair, hope;
where there is darkness, light;
and where there is sadness, joy.
….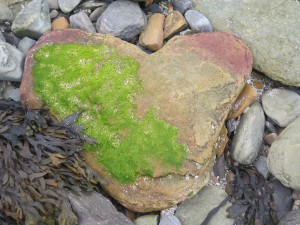 O G-d,
grant that I may not so much seek to be consoled as to console;
to be understood, as to understand;
to be loved, as to love;
for it is in giving that we receive,
it is in pardoning that we are pardoned,
and it is in dying [to self] that we are born to the eternal life [of one shalom].
–Andrea
Text © 2015, Andrea La Sonde Anastos
Photos © 2015, Immram Chara, LLC