Things are changing. Please open this and read it all the way through.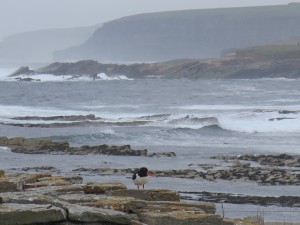 I love the ocean; I love watching the ocean when a storm has passed somewhere out at sea and the waves are coming in to shore with more than their normal height and velocity. Surf is amazing and beautiful and lifts my heart. And yet I have never had the smallest urge to go surfing…mostly because I would have to learn to surf first and the idea of repeatedly hitting a gravel beach on my belly at high speed with a free-floating surfboard ready to clout me a good one simply doesn't appeal. Go figure.
But I had an almost-surfing experience every week when I was preaching. Most people who have never preached are surprised to learn that preachers routinely lean way outside their personal comfort zone – this is maybe not so good on a surfboard. We learn to trust our balance and ride the wave of whatever wisdom or image or prophetic impulse is flowing in the moment. We often speak of things far beyond the leading edge of what we know we know. We understand, but we don't let it stop us, that we might very well come into sudden and abrasive contact with reality right in front of 100 or 243 or 612 stunned parishioners.
The only way to really do it is not to think about it too much. You grab the wave and go.
While I was with my husband on sabbatical, I wrote about my friend and colleague Roddy Hamilton (See: Risking Life) and about Roddy's wonderful enthusiasm for embracing risk (not just riding the preaching wave, but risking who he is right here, right now, every second with the community he serves.) Last week I wrote about dreams and daring to follow our dreams (See: Harvesting Dreams) – which was really about having the courage to live all the way, right out in public, trusting the divine nudge within even if (from time to time) you end up bruised and bloodied on the beach.
So, my friends, as I did with my blog Passing Places, it is time for me to risk a new thing. And what better folks to risk it with than the community who has been encouraging me and laughing with me for the past 18 months.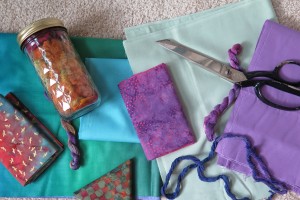 Starting next Wednesday (September 23), I have committed to creating one piece of fiber art a day for 21 days. As a self-taught artist, it is important that I engage in my finger exercises faithfully, trying new techniques without self-judgment or the expectation that I will be perfect the first time (or the second or the thirty-second). This is also a commitment to trust the process without self-censoring. I have deliberately structured it so that I won't have time to start over if I don't like what is unfolding…I need to just ride the wave and trust my balance. I will be posting a photo of each piece in the evening along with a poem or prayer or brief reflection – whatever it inspires in me as I am working.
Let me just say here that this is not my normal process of being in the world, but if I commit to a community that will hold me accountable with compassion and patience, I can push my courage to a new place well past my current comfort zone. And if I am going to live my dream, I need to stretch my courage.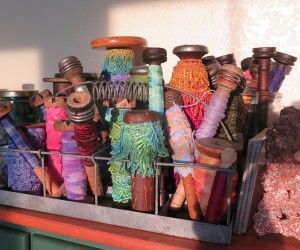 I expect that most of the pieces I create will be more abstract than what I have been making and putting up in the Etsy shop. I will be exploring more with color and texture and line than with specific images. I am also planning to work (mostly) in a set size (8″ x 10″ – which keeps the mistakes kind of small, but doesn't let me distract the eye too much.) I won't be finishing the backs of these pieces since that takes a lot of hand-work time; instead I will be mounting them on student artist's canvas (the kind that you usually set on an easel). They will all be for sale at $35 – $45 each – approximately the cost of my materials for that day – so if you see one you like, let me know. First come, first served.
Meanwhile, I will not be writing either my Wednesday Reflections or my Saturday Musings for the three weeks from September 23 through October 14…and if I discover I need to take some deep breathing time, I won't do October 17 either.
Here is the important part for you: If you want to receive the 21 art-blogs, please respond by clicking here and filling in your name: Yes, I want to receive the blogs. I don't want anyone to feel inundated by getting a message every day for 21 days, so I will be creating a special mailing list for this experiment. If I don't hear from you, I will assume you do not want to be part of this and you will receive nothing from me for three weeks.
In the meantime, if this inspires you to harvest (and test) your own courage in a different way, please let me know so that I can keep you in my heart and thoughts while we both ride our waves.
–Andrea
Text © 2015, Andrea La Sonde Anastos
Photos © 2015 Immram Chara, LLC
NOTE: The SALE cards will be coming down from the Etsy shop this weekend. If you want the biggest bargain going on handmade cards, this is your chance! There is also a new fiber piece called "Wholeness" and a canvas reprint of "Matrix".