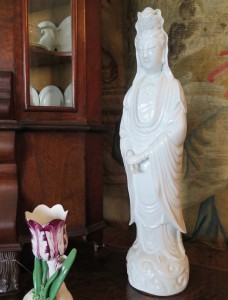 Some people (the Dalai Lama comes to mind) seem to go through this temporal existence instantly aware of each lesson that comes to them. Others of us stumble around for decades wondering why we keep bumping into the same sharp objects in the dark until we finally awaken to the possibility that it might be worth figuring out what the sharp objects are and whether they might have a message for us. I should probably confess that it has taken me decades to arrive at the epiphany that Dreams are not the same as goals or tasks or a good business plan or, even, personal or professional aspirations. Goals and tasks and plans and aspirations help us put food on the table and a roof over our heads, to take care of our relationships, prepare for our children's higher education or our own retirement, keep the house clean and the car in tune – all the stuff that smooths our way through normal, daily life.
Dreams, on the other hand, Dreams shift our priorities and our perspective and transform our goals and tasks and plans and aspirations enough to literally change the world.
What finally got me to pay attention to this was a chance encounter walking through the library a week ago. I noticed a book called Clay, Water, Brick by Jessica Jackley (whose name may not ring a bell, but who co-founded Kiva somewhere in her 20s). The cover of this book is not all that riveting, so I'm not sure what caught my eye. But it turns out Marie Kondo (of 'tidying up' fame) is onto something when she says, "The moment you first encounter a particular book is the right time to read it."
Although the subtitle of this book is Finding Inspiration from Entrepreneurs Who Do the Most with the Least, it is not really a business book at all. It is a book about paying attention to your dreams and trusting that they are the most profound expression of your sacred vocation. It is a book about trusting what you know you know ("What you know for sure…" as Oprah puts it) enough to embody it right here, right now.
For INTJs (as well as some of the other 'T' combinations), one of the primary criterion for what we give our time to is 'practicality', then 'possibility', then 'reasonable' and 'useful' and a host of other values associated with 'responsibility' factor in. But dreams don't come from that place. Dreams emerge from the inner space where the Jewish mystics would say that a shard of the divine presence lodges – the shard that is the Holy One who shattered God's Own Self in the gesture of perfect love that called creation into being, so that the One could be in all things, in every single creature – the ones we consider animate and the ones we don't. [This is the Jewish mystics' version of the Big Bang.]
What we normally call 'dreams' (our night-time story-telling) are attempts at reaching that inner space where our Dream lives. They come from the wonderful, playful, complex, pun-loving right brain as it sinks into the profoundly fertile darkness found at the alpha-theta wave border in our sleep cycle. They offer us a language of imagery that our rational brain finds uncomfortable or foreign or confusing or paradoxical. Dreams (and dreams) speak in a holy tongue and, therefore, connect us to the divine imprint that marks us as God's own incarnate presence.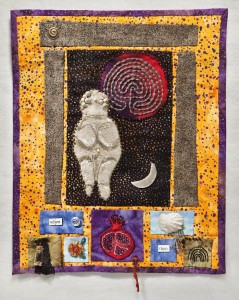 Lughnasadh is the season in which we honor those who have given of their individual unique gifts to move all creation closer to the shalom of at-one-ment. It is the season in which we intentionally honor the Dreamers who dare to live their divine imprint fully. So I would like to suggest that it is a good season in which to harvest our own Dreams. After all, we cannot become Dreamers unless we respect our unique Dream enough to trust it into life.
This week I invite you to stop at least once – as I will be – and breathe yourself into a daydreaming state. Let your mind slip past all the plans and tasks and goals that want to distract you, backwards to a time when you knew you had a Dream. Something big and world-changing because Dreams are always big and world-changing. I invite you to let yourself recall the Dream of clean socks for every one (thank you, Sue Lee) or a companion animal for every vet who needs one…I invite you to dare to remember when you wanted to make sure that every child had enough to eat, or that no one was homeless, or that everyone had clean water, or that anyone who was sick could see a doctor, or that any child who wanted to learn had a school to go to, or that there were no more wars.
Remember that Dream?
I invite you to bring that Dream to life. Yes, you. I invite you to join me in risking the good things and the safety of our current life to make that Dream real. I have been reaching for the courage to make my own Dream real over the last six months or so…and then Clay, Water, Brick crossed my line of sight. And that is too much coincidence. I know my Dream is going to change me…as your Dream will change you if you let it. Fundamentally. Because (unlike a plan or a task) a Dream is mostly outside our control. Dreams are beyond big; they are huge (broad and deep and all-inclusive, with a power beyond anything we can imagine). And it will change the world. Really.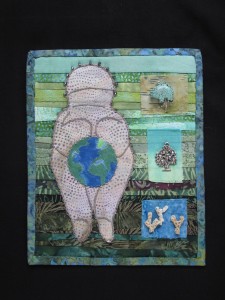 What else do we have to do that is more important than that?
–Andrea
Text © 2015, Andrea La Sonde Anastos
Photos © 2012, 2014, 2015 Immram Chara, LLC