I spent just over two decades as a parish minister. It was work that brought out the best in me, that forced me to ask more questions, live with more ambiguity, dive a little deeper, reach a little further, love a little more than I might otherwise have done. Those two decades were harder and more demanding — and more blessed — than I ever imagined they would be when I took my ordination vows.
Just over 8 years ago, I left parish ministry to follow a different path, one that I could only see dimly through a dense fog. During most of the intervening eight years, I kept my 'day job' writing for professional journals while I explored the art that was beckoning me. And during that time I learned beyond a shadow of a doubt that ministry is not something a person does, but someone a person is. I was no longer preaching every week; instead, my writing was (and is) an expression of my ministry; my two art exhibits were an expression of my ministry. And my website is an expression of the new ministry that is calling me. The blog I write twice a week and the fiber art on the site reach people across a wide geographical area – far wider than I could reach from a specific pulpit.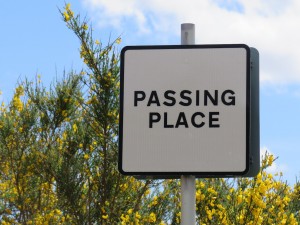 During the four months I was away with my husband on his sabbatical, it became clear to me that I am at a crossroads. It is time for me to put my whole heart and soul into the fiber art that has been entrusted to me. I will never know if this is the new 'voice' which I am being called to use if I don't use that voice steadily and consistently, practicing it daily – not just when I can carve a little time out of other activities. The art needs to be the activity for awhile.
And so I am asking for your help. I know there are people I need to be reaching. My ministry is not a private enterprise. Many of you who read my blogs are working at your ministries in counseling, healing, farming, teaching, writing, witnessing. You understand that there is an impulse within that compels you to offer your gift as widely as possible. I feel the same way…but I am not sure quite how to reach those people, some of whom you know because they are friends or colleagues of yours who have just learned they have a chronic or terminal condition, or they are asking a different kind of question than they have asked before, or their life has gone 'tilt' and they need some encouragement, or they are curious about where the next stage of the journey might take them and would like a companion, or they want to see the world from a slightly different perspective.
So here is how you can help me reach them with my art and with my words:
You send them the link to my blog [ http://www.immram-chara.net/blog/] or to my website [http://www.immram-chara.net] And you encourage them to subscribe to the blog (which will also be a way to see the fiber art as I create it.) The more people, the merrier. Send it to your whole address book; the people who are interested will check it out, the others won't. You may not be 100% sure who would respond.
Then you send me the list of names to whom you have recommended me (no need to include the e-mail addresses).
As a thank-you, for each person who subscribes from your list, you get one entry in my Lughnasadh Give-Away. So, ten subscriptions, ten entries; one subscription, one entry; 30 subscriptions, thirty entries. I need the names because MailChimp will give me the name of the subscriber, but not who recommended her/him…and I want to be sure you get all the entries you have earned in the Give-Away.
On September 21, my neighbor will draw the winning name and the winner will receive a set of six greeting cards or a 5″ x 7″ framed print. [Winner chooses.] The winner (you?) may select any set of cards from the Etsy shop, including the new Dahlia Cards or the Bonsai Cards, or may put together a custom order from any six of my photos.
The print can be chosen from any photo on my website store (current or past).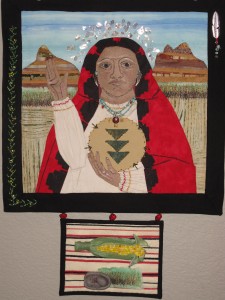 From the bottom of my heart, I thank you. Thanks for reading my words; thanks for commenting on (or buying) my fiber pieces; thanks for sending my words and my art further. I can't do this without your support, but with you I can fulfill my vocation.
Thank you for being one of the blessings at my crossroads.
–Andrea
Text © 2015, Andrea La Sonde Anastos
Photos © 2015 Immram Chara, LLC
PS I am clearing out some of my card inventory and this is your chance to get an assortment of 12 cards for $25.00. You can choose from florals and gardens, or landscapes and thresholds. You can find the cards in my Etsy shop, labeled SALE CARDS!