Please see the note about my Etsy shop at the conclusion of this blog.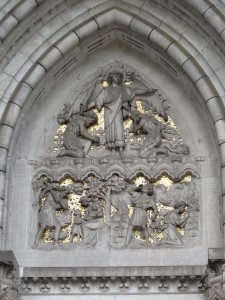 Although my entire vocation as an adult has been rooted in a geography of faith, I am not a religious scholar by any stretch of the imagination. I cannot speak with more than superficial knowledge about Islam, much less the finely nuanced difference between Shi'ia and Sunni, or the more obvious split between Houthi and Sufi. I cannot really tell you in any but the most generalized terms what differentiates Theraveda, Vajrayana, and Mahayana Buddhists from one another, much less expound on the several different strands of Zen Buddhism (beyond knowing that their common lineage is Mahayanan.)
But, as a practicing Christian, I can say without a single qualm that the passing of the Religious Freedom Restoration Act in two (self-defined) 'Conservative Christian' states in the United States during Holy Week is a breathtakingly in-apt witness of anything but ignorance. Holy Week? Really? I have been preaching the gospel being used as justification for this sin – 'sin' in the most literal sense – for three decades. I may not like everything I find in that gospel because it demands a lot more of me than I happen to want to give most of the time, but that doesn't change it. If the first recorders of the teaching of Jesus were anything close to accurate, there are some non-negotiable mandates in it. And the one that really really really stands out is: we love our God by loving our neighbor with our whole heart, and mind and soul. We are people of faith to the extent that we witness that love in deed and word. Full stop. In fact, Jesus said more than once that we can stop judging one another – not our job. Loving one another, respecting one another, helping one another, serving one another is our job.
This is Holy Week. This is the week in which Christians lay our own lives alongside the life of the person we honor more than any other, who went to his (horrific) death in solidarity with sinners, prostitutes, the poor, the outcast, the marginalized, and his enemies. [It is right there in the Good Book – those were the people he hung out with, not the religious authorities or the power cabals.] He died because he would not reject the broken, the greedy, the ignorant…or those who condemned him and killed him. None of them. He did not justify hating a few folks because he was about to be nailed to a cross by those who were so terrified that he would upset the status quo that they had to silence him: violently and (they hoped) finally. He forgave them [that is right there in the book, too] because they didn't yet understand that separating ourselves from others is the only thing standing in the way of the realm of peace for the whole of creation, right here, right now.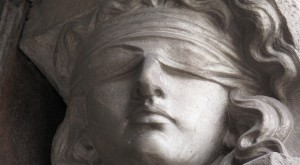 There is no way to get from "I am a follower of Jesus of Nazareth…" to "…which gives me the right to refuse compassion, respect, dignity, and hands-on service to anyone with whom I disagree". No way. It is not possible to claim to be a faithful practitioner of the Way of Christ, while judging and rejecting another individual, much less whole groups of people. No one who labels her or himself 'Christian' can suggest that he or she is claiming the high ground by refusing to associate with 'sinners'. Speaking as a lifelong Universalist Christian, I can only say that if practicing our faith means we cannot be associating with 'sinners', suicide is our only alternative. Because there is not a single human being alive (starting with ourselves) who is not daily in a state of sin, which is a state of being sundered (from the German, sonder) or separated from our deepest humanity, our neighbor, the One we worship (if we do), and the universe in which we live.
We are all on the journey from 'sundered' to 'whole.' All of us, all the time. Some separations (sins) are pretty small and relatively benign: we roll our eyes at our spouse (colleague, child, parent, stranger on the bus) indicating our scorn for an opinion, a behavior, a choice, and we feel righteous in our own superiority. Some are less benign: saying out loud the hurtful words we are thinking or manipulating someone who has less power than we do. Or destructive: abusing another creature, or killing another creature for sport rather than honoring the life force we take by incorporating it into our life force (as all animal species must to live), or polluting because it is easier than being careful. Or outright malevolent: deliberately destroying – physically, emotionally, psychologically, spiritually – some other part of the universe (person, place, 'object') for power, or wealth, or personal success.
But they are all sins because every single one of them sets us apart in some way from our own soul-health, from the one we are to treat as we want to be treated, from the love which powers creation, or from the universe which sustains and nurtures us. Often all four at the same time, if we bother to probe deeply enough.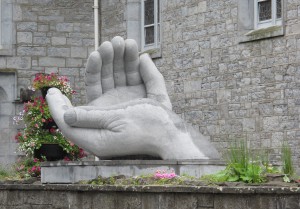 Followers of the Rabbi of Nazareth do not seek protection from their neighbors; they seek vulnerability to them: their pain, their fear, their loneliness, their prejudice. They don't seek separation; they seek engagement. They don't seek self-righteousness; they seek self-giving. Speaking personally, I fail at this hourly. Sometimes I fail just a little bit and I recover quickly and make amends, sometimes I fail miserably and live in spiritual isolation while I pout or wallow in self-pity.
But the solution is not to legislate more opportunities to divide myself from the human being beside me in bed, across from me at dinner, in the next cubicle, in the bank line in front of me, over the check-out counter, across the tracks, on the other side of the gun. The solution is not to live in the illusion that I am somehow exempt from sin while rejecting what Jesus taught and how he lived — however many people are willing to collude with me in telling me I am being 'faithful'!
So, much as I would like to dismiss the legislators of Indiana and Arkansas as beneath contempt, I am trying to be more compassionate than that (which is something I need to practice more rather than less – see above.) I can't prove they are misguided by rejecting them or discriminating against them, making them the 'them' to my 'us' – so I wish that all those people defending the love and teaching of Jesus by writing angry and hurtful letters to the people who own Memories Pizza would think more carefully about how they might want to communicate their disagreement with the O'Connor family.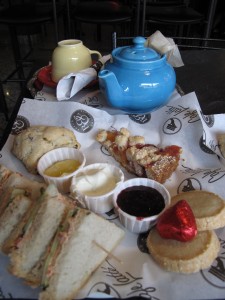 I can work against the passage of such laws in my own state. And I have and I will. But as much as the idea floated by Starbucks' CEO concerning race has been derided as simplistic and divisive, I'm not all that sure he isn't on to something. The way to understand others is to sit down with them and listen. And listen. And listen some more. Yes, it is also to be willing to challenge illusion (with a little humility) when we think we hear it, but it is not to think we are going to change anything by standing across an abyss and heaving stones of disgust at one another. We only end up with walls or bruises. It won't be easy. Jesus unequivocally proved that it is not easy – in fact, it will mean dying to many if not most of our enculturated values – but love is the only way forward for even his most nominal followers.
Coffee, anyone?
–Andrea
Text © 2015, Andrea La Sonde Anastos
Photos ©2011 and 2014 Immram Chara, LLC
NOTE: My Etsy shop will close on April 6 and remain closed through August 6 (or thereabouts). If you want cards or fiber art before summer, please contact me today. I still have time to get things in the mail before I leave on sabbatical.