My apologies for the broken link in the 16 August blog mailing. There was an error in copying the URL. 
The world — this world, our beloved home planet — and the species that inhabit it have been blessed with amazing gifts: air to breathe, fresh water, food sources appropriate to our needs, oceans teeming with life, rain forests to clean the air (so it remains breathable), adaptive mutations, ores and clay from which to make tools and vessels, helpful bacteria and the ability to develop immunities to dangerous bacteria — the list is virtually endless. As an ecosystem, we have also faced into some pretty challenging events: meteors strikes, ice ages, the separation of tectonic plates, and the myriad issues that have emerged with growing human population (plague, war, famine, genocide and holocaust, prejudice, injustice, inequity). We have had stellar ages and less stellar ones. Without being flippant or cynical, my personal observation is that we are not doing particularly well at the moment.
This is not to say that we should be encouraging universal panic. Or rending our garments, covering ourselves in ashes, and starting to carry signs that say, "The End Is Near." We probably don't want to start building individual shelters in preparation for WWIII. And, whatever we do, I would suggest we don't believe for a minute that we have exhausted all our options or doomed future generations. Yet.
What I would like to do is urge us (every single one of us) to do more than lament. This is not a time for lamentation. This is a time for witnessing without fear and (as it turns out) Lughnasadh — the autumn quarter which began a month ago — is all about the spiritual imperative of tapping into the wisdom that powers universal compassion. [That is not, of course, to imply that it would not be a good thing to continue to witness through the other seasons of this year, and next year, and the year after. But occasionally we need to recommit to a particular focus and I would like to invite you to join me in recommitting to a focus that is neither easy nor widely appreciated. For a truly inspirational blog on this, I invite you to read Bearing Witness at this link: www.moirakatson.com. Because such witness can elicit negative response, it helps to have each other to replenish our strength and hope and courage when they wane.]
The headlines over the past two weeks have been relentlessly grim: escalating violence in Syria and the Ukraine; the unfathomable horror of ISIS (including the beheading of journalist James Foley); the daily deaths in Gaza; the hardly believable events of Ferguson, Missouri; immigrant children being held at the US border or deported to the blood-drenched environments they were fleeing; civilian planes shot out of the sky by insurgents. It is all too tempting to distract ourselves from our feelings of helplessness with whatever we can lay our hands on (from alcohol to sex to shopping to ignorance). Many of us are trying frantically to create blinders big enough and strong enough to shut out the pain.
Let's not.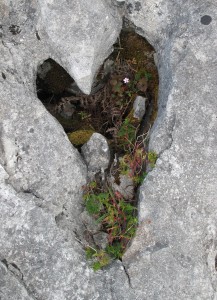 Somehow, some way, we need to find the inner steadiness to accept the pain. We need to do this not because the pain is good or will "make us better people" but because the pain is telling us something very important — just as the pain from setting our hand on a hot burner does. This pain is alerting us to the need for humanity to stop considering love an option. Love is not an option for us, or for the world, or for our companion species on planet Earth. Love is the fundamental imperative. It is the only thing that stands between us ("us" being the whole of our world) and annihilation. And it is time for us (every single one of us) to witness on its behalf.
Love is the one choice that truly allows us to stop demonizing each other. Love is the language that allows us to speak of one another and to one another with compassion and respect. Love is the impulse which inspires us to offer the hospitality of our spirit to those we do not know, those we know but do not like, and even those who would like to eliminate us from the gene pool.  Love does not use words like "illegal aliens". It does not categorize or stereotype. Love does not impose silence or accrue privilege or justify inequity. Love does not withhold.
Love is not a limited resource, but the most abundant renewable resource we have. We need to pour it out unstintingly because love begets love, and our gesture (word, act, witness) of love creates the space into which someone else's yearning may expand. Love — as most of us know — is not a feeling, but it is a witness…a witness to the fullest and highest capacity of any species. It is the one witness that casts out all fear: of mortality, of those unlike us, of suffering, of sacrifice, of need or dependency, of change.
Love is not always easy, but it is absolutely simple. Anyone can do it. Anywhere, any time. In fact, here and now would be a good starting point.
–Andrea
Text © 2014, Andrea La Sonde Anastos
Photos © 2011, Immram Chara, LLC
NOTE: The photo of the heart is available as a card or print from my Etsy Shop. It is also available as a fiber art piece in the fiber art section of the website Store.