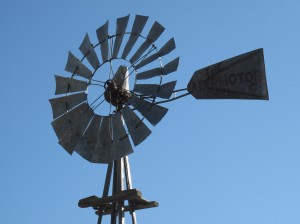 Some backstory:
At the beginning of the financial crisis in 2007-08, the ministers of the Rocky Mountain Conference of the UCC gathered for their fall retreat. Conference leadership took an hour to alert us that at least two Conference staff were losing jobs because contributions from congregations (which fund the Conference) had been slashed. In fact, they were down at least 23% with expectations that it would only get worse. This was not a surprise; we clergy led the very congregations which were cutting those contributions in order to make ends meet locally.
So I asked the question, "We all know things are going to be very sparse going forward. I'm wondering whether we see this as the chance to make intentional shifts in how we function…or are we just battening the hatches, hoping to ride out the storm, and then pick up where we left off?"
After a thundering silence in which no one looked at anyone else, the presenter said, "Yes, well… I'd also like to tell you about…"
[Hold that thought.]
Colorado has been in a deep, devastating drought for at least three years with little real respite since 2002. Dust storm warnings have been issued. We have watched extensive wild fires rip across the state in recent years. It is particularly severe in southeastern Colorado and has had very real impact on every level of the ecosystem including the human population. Some farmers have finally packed it in and sold farms or – where there was no one to buy the land – have at least stopped putting in seed. Ranchers have sold their herds. In most cases this means the family must move because that part of the state doesn't have a lot of other work opportunities…and what it has will slowly erode as the ranchers and farmers move out.
So, a question: I'm wondering whether we (the rest of us, not just the ranchers and farmers) see this as the chance to make intentional shifts in how we function…or are we just battening the hatches, hoping to ride out the storm, and then pick up where we left off? Are we paying attention to the messages we are receiving or are we willfully closing our minds to them?
Let me speak personally here: I think of myself as an early-adapter to change. I am a risk-taker in some very real, DNA-level ways; someone who is usually energized by change. But I also need to confess that when e-mail arrived in its infancy, I resisted it fiercely (not an early adapter at all) until I needed to communicate with colleagues in Canada during the Canadian mail strikes which went on and on and on. And I am being dragged kicking and (loudly) resisting into word processing programs that want to think for me (late late adapter in this case) because I am a writer who can decide for myself what word I want to use, thank you very much. When Wang went belly-up (which may have been before your time –) and then Word Perfect started to morph, I was being given drought messages loud and clear. I have made some choices and taken a stand, but I would be extremely unwise to pretend that things are ever going back to what they used to be. I am in a drought. That is the reality.
There are folks on both extremes (hyper-early and never adapters), but most of us have our areas of embraced risk and our areas of resistance to risk. I'm wondering if it's past time for us to push ourselves (and push each other) to expand those areas of risk taking, to make some intentional shifts to accommodate a new reality. Is it time for some more actual, personal shifts? Each and every one of us?
We are one of the most flexible species alive on earth today. We possess enormous creativity and the ability to envision brilliant solutions to difficult problems – transformational solutions, not merely rearranging deck chairs. The issue has never been whether we can see myriad life-giving options; it has always been whether we have the will to implement them while they will still be effective. In past generations we had more time to adapt; the world was not changing at the speed it is today. There was not the strain on the environment of exponentially increasing population. I don't think we have that kind of time any more.
Yes, the status quo is almost always more comfortable and easier (at least in the short term), but is it feasible to think we are going to get away with ignoring the drought messages we are getting both corporately and individually? As a world we are watching climate shift. We can waste time arguing about what is causing it, or we can change what we can change (which is huge) and then put our creativity to transforming ourselves and our culture to handle what we can't change.
As individuals we are also in the midst of internal climate change – pretty continually; I want to suggest that we might all be better off if we each take a good long stride outside our personal status quo as see what other possibilities there are and what our inner and outer world look like from a different perspective. Because drought and flood happen not only in our outer reality, but in our inner one: there is a loss (drought) of some essential resources (time, focus, peace, relationship, joy, energy) and an over-abundance (flood) of other things (stress, task, possessions).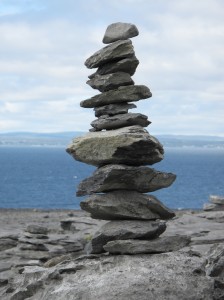 So your personal long stride may mean selling one of the cars (buying a scooter, a bike, a bus pass), downsizing to a smaller home or extended family choosing to live together, changing jobs (less commute, less stress, more fulfillment, greater impact), changing spending habits (less golf, more vacationing close-by, selling the boat, buying 'used', more charitable support of neighbors in need), changing eating habits (local vs. distant, organic vs. non-, more vegetarian, less food and more donations to a local food bank), changing exercise habits. The long stride is about changing habits  to attentive choices. It's about identifying the (new, present) reality and being intentional about transforming to meet it.
This month southeastern Colorado received an almost-unheard-of 6″ of rain: the first real break in the weather pattern in a long, long time. So: are we going to go back to the same old-same old mind set and repopulate farms and ranches, or resume building developments? or will we choose to hear the warning in the drought and try something else, perhaps treat the water differently: wait a little bit and allow it to refresh the water table, allow it to renew the landscape in the absence of more people, allow it to sustain the other creatures who need it?
And what about our personal inner landscape — how are we going to treat that — with the same old-same old solutions or as an unfolding world of new possibility?
–Andrea
Text © 2014, Andrea La Sonde Anastos
Photos © 2012, Immram Chara, LLC
[The photo of the Burren cairn is available as a card or print from my Etsy shop.]