As we come to the end of one season (the spring quarter) and prepare to enter a new one, long practice invites us to release the old energy and acknowledge the lessons learned. It is an opportunity to empty ourselves in gratitude for all we have received, pouring back into the universe the blessings that have sustained us…
…and then it is time to open our hearts in anticipation of what awaits us in the summer quarter.
I invite you join me in taking intentional time to consider the gifts that have blossomed during Imbolc. My own experience is that gratitude is a learned practice – the more attention I pay to my thankfulness, the more thankfulness flows through me. I am taking time today to wonder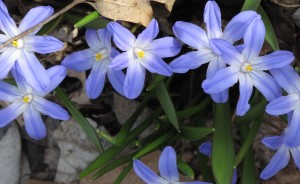 * What dormant seeds (spiritual, emotional, physical) have begun to sprout? Who planted those seeds?
* What is my creative energy urging me to risk? Who has rejoiced with me in that risking?
* What is the wisdom of the "budding season"? What joy has unfurled with the unfurling green?
My own gratitude for seeds and green and spring starts something like this:
For sunlight overflowing into the long darkness – thanks.
For love welling up, sweeter than sap in maples – thanks.
For cherry blossoms stubbornly opening against the snow coat – thanks.
For mist and rain and fog and melt and a puddle or two – thanks.
For the smell of awakening earth and the wild urge to plant seeds too soon – thanks.
For images nudging and nagging and seeking incarnation – thanks.
For buffeting winds and hair in my eyes – thanks.
For down becoming feathers – thanks.
For old friends coming out of hibernation – thanks.
And then I turn my thoughts to what is coming and ask
* Am I ready to notice new strengths developing this summer?
* Am I paying attention to nurturing my gifts and am I ready to offer them where they are needed?
* Am I being intentional about using my energy wisely?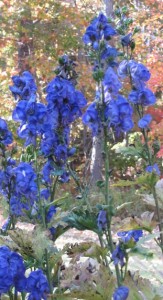 Then, with an eager heart I anticipate favorite summer moments that recur every year: the first Farmer's Market, the taste of a dripping-ripe peach, the soft shirrr of the ceiling fan at night, replacing the winter quilt with the summer quilt, fresh peas, cherry pie, columbine and delphinium in gardens, the first heirloom tomato and fresh basil from my own garden.
May this liminal time between quarters remind you of abundant blessings as you exhale the last breath of Imbolc and inhale the first breath of Beltane.
–Andrea
© 2014, Andrea La Sonde Anastos
Please note that my website (www.immram-chara.net) is changing seasons, too. There are new images in the slider and new items in the store. Please plan to visit.